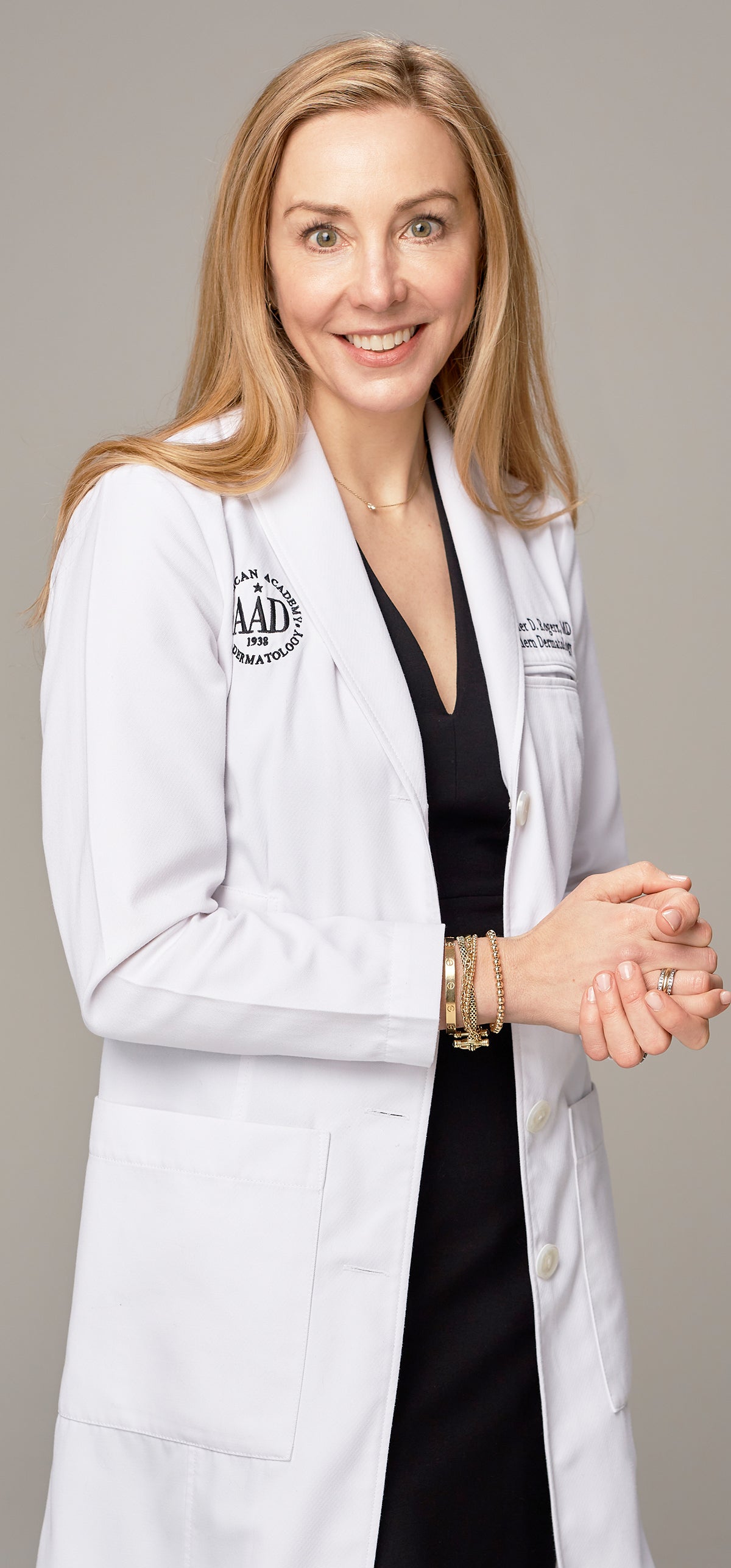 Known as "the doctor who can stop time," Dr. Rogers' year-long waitist is due to her OUTSTANDING results and her dedication to helping her patients truly understand the NATURE of their skin. 
Heather D. Rogers, MD, founder of Doctor Rogers Skin Care, is a double-board certified dermatologic surgeon who sees patients full-time at her practice Modern Dermatology in Seattle, WA. With over two decades of experience, Dr. Rogers' first love is practicing medicine, but after decades of seeing widespread confusion about skin care she wanted to be a voice of reason in the beauty industry. She started challenging misleading claims and sharing her unbiased recommendations on YouTube, Instagram, and her blog. Unlike other influencers, she will not do sponsored ads. Her recommendations are based solely on her extensive research and clinical experience. Unusual in this frankness, she quickly became a trusted expert for beauty editors with regular features in national press.
A constant challenge was finding effective products to recommend to her patients and the press for sensitive and aging skin. The options were the old guard of hypoallergenic, but not sustainable products versus the new "clean" brands claiming sustainability, but using more fragrance and other common allergens that sensitive skin cannot tolerate. Driven to meet this need, Dr. Rogers created her namesake line of fewer, expertly formulated products that are simultaneously effective, safe and sustainable. 
Dr. Rogers is a graduate of Stanford University, the University of Washington School of Medicine, and completed her dermatology residency and fellowships at Columbia University Medical Center. She is a Clinical Assistant Professor at the University of Washington Division of Dermatology and lectures internationally on skincare, aesthetics, surgery, and improving patient outcomes. She is fortunate to be perennially listed as a Top Doctor in Seattle and among the top 1% most awarded physicians in the US.